Good Morning!
If you haven't heard about Natural Hair Bride's upcoming Date Night Painting Class, my apologies, I don't want you to miss it!!!! I am so excited for our upcoming Date Night event in Chicago! One reason,  I get to meet you! Second reason, my hubby and I enjoy fun activities while creating memories in the process. Unfortunately, we have limited space left so, I encourage you to grab the last few tickets and surprise your spouse with a night out in Chicago. After you've purchased your tickets here, tag us with a photo of you and your beau via Instagram or FaceBook, we will follow you back!
Painting Class happening next Saturday, September 06, 2014 from 7p.m. to 10p.m. If you have any questions feel free to send an email to, info@NaturalHairBride.com.
Can't wait to meet you! Purchase Tickets Here: Date Night Painting URL:  http://www.eventbrite.com/e/date-night-painting-class-chicago-tickets-11092212105?aff=eorg
P.S. Join Our Mailing List For Free and Receive the discount code for  $5.00 off this Date Night Class! Click here.
Painting Class Details:Â 
Get ready to paint and enjoy a night out with your friends and/or spouse under the instruction of experienced and enthusiastic artist Meg Frazier, hosted by Natural Hair Bride! Enjoy a step-by-step instruction on how to create your masterpiece. You will leave with a unique creation and a new exploration of your inner talent. Everyone will receive a 11×14 canvas of your very own art work,  1 gift bag per couple.
Very limited space available. On time arrival strongly encouraged.
Creation process:Â 
Choose to create your painting from any of our provided inspiration pictures on hand or bring your own inspiration to create your masterpeice with hands on tips and tricks by Meg.
FAQ's:Â Â 
What's included with ticket purchase?
– All art supplies are included with ticket purchase. Paint, canvas & brushes along with BYOB.
How old do you have to be to attend?
– Must be 21 years of age or older to attend.
Is this class for experienced painters?
– No experience necessary.
Is this a couples only event? 
– Not at all. Bring your girlfriends/guyfriends and have a great time!
Can I bring my own drink? 
– Yes. Feel free to bring your own drink.
What time should I arrive? 
– Please arrive at 7p.m.
Do I need to bring anything? 
– No. We will have your name printed at check-in.
*Note:
Refunds will NOT be given at anytime.
Tickets will NOT be sold at the door.
Sponsorship Opportunities Remain Available. Email Info@NaturalHairBride.com
Sponsored By: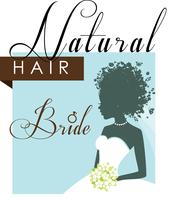 Facebook:The Natural Hair Bride
Instagram:Â NaturalHairBride
(Visited 8 times, 1 visits today)